¡Offer!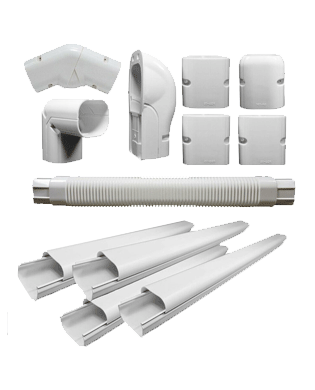 PVC Decorative Line Cover Kit Set & Tubing For Mini-split & Central A/C

Shipping price: $14.99
Hides your pipes and wires for a professional finish. Attractive and Durable, PVC Line Cover Kit Set, to beautify your installation. Enough material to cover 10~16 foot total length of exposed refrigerant piping. Consisting of: 4 x Straights (39.5" Ea.), 4 x Couplings (3 straight, 1 reducer), 1 x Flat Elbow, 1 x Swivel Elbow (45° Range of Motion), 1 x Wall Cap, 1 x Flexible. Ultra Durable Plastic. They can be installed over existing pre-installed pipes as well.
+10 availables